Sport ANY Team on your Personal Bank Checks!
Our University Checks page is our most popular here at Sport The Style. But we get a lot of requests for specific team checks that aren't listed.
The main reason why certain teams aren't listed (and why there are no licensed NFL checks) is because the college or team will not grant a license for such.  But we found an alternative idea for you!
Artistic Photo Checks will let you upload your own pics on checks!
For example, if you're looking for Ohio State Buckeye Checks, I'd suggest googling for an appropriate image you'd like to use on your checks, save and upload it like I did here (takes 2 seconds):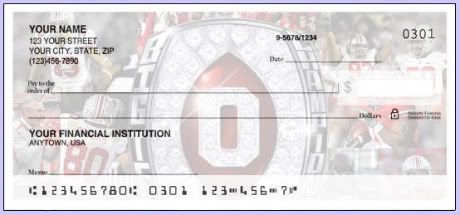 So now you can have ANY team on your checks!  Order your Artistic Photo Checks now! (and they are only $19.95 – cheaper than the bank and personalized to boot!)