Disclosure: This post may contain affiliate links, meaning we get a commission if you decide to make a purchase through our links, at no cost to you. Please read our disclosure for more info.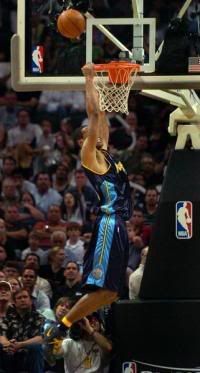 Can AI, Melo, and the Nuggets take down San Antonio?  Denver got the first game as the Spurs looked almost lathargic on the court.  Different team in Game 2 as the Nuggets overcame a 17 point deficit to make it interesting.  Look for Game 3 at the Pepsi Center to be intense as Denver tries to run the Spurs out of the building in the mile high altitude.
Get Melo's M3 shoe from NBA Store!
NBA Shop also has 15% off any purchase of $75 or more.  Click here to get started!